This project, led by a consortium of 39 European members and associated countries, aims to tackle the integration of biodiversity with the development of infrastructure, including roads, railways, waterways, airports, ports, or energy transport networks.

Short name: ARMSA
Country: Poland
Type of organisation: LEGAL PERSON
www.armsa.pl
ARMSA - Mazovia Development Agency (Agencja Rozwoju Mazowsza S.A.) ARMSA is the only share holding company of the Mazowieckie Voivodship Self-Government, which is widely responsible for the regional development of the Region. The ... read more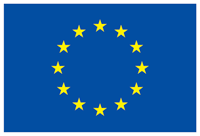 This project has received funding from the European Union's Horizon 2020 research and innovation programme under grant agreement No 101006661.